Discover the Animals at Barcelona Zoo | Most Popular Mammals, Birds & More
Contents
 Barcelona Zoo consists of more than 4000 animals of over 400 different species. Known for being one of the largest zoos in the world, Barcelona Zoo has a wide array of attractions and numerous activities that makes it one of the top tourist destinations within the city.
Since its opening, the zoo has been an abode for rare species of wildlife, ranging from African wild dogs, snow panthers, bongos, red pandas, the Spanish imperial eagle, and many more. Read on to find out about all the enchanting animals at Barcelona zoo.
Most Popular Animals at Barcelona Zoo
Witness a variety of exotic animals species at Barcelona zoo.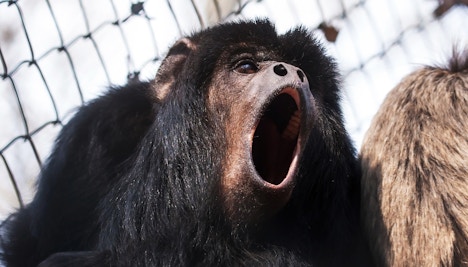 Black Howler Monkey
Howlers are social animals that move around in groups within their territory and feed on leaves. Due to the few features in their mouth and the presence of air sacs that create a sound box, these animals can howl and be heard up to 4 km.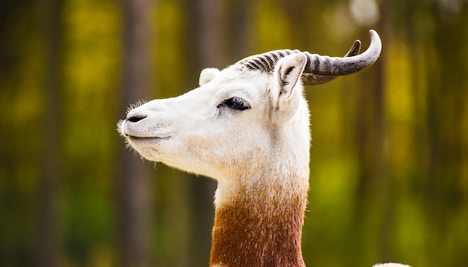 Mohor Gazelle
This is a subspecies of the dama gazelle and inhabits the sub-desert regions of southern Morocco and the Western Sahara that you will get a chance to encounter at Barcelona zoo.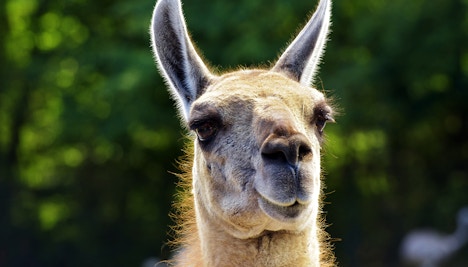 Guanaco
It is one of the two wild Camelid species that exist currently in South America. It is adaptable to its family and can be found at sea level and up to an altitude of 4,000 metres.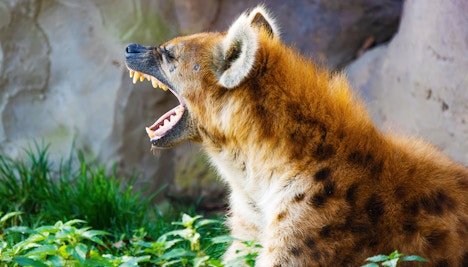 Spotted Hyena
These species are found in savannas and other open space of most of the continent and are localised continuously from southern Sahara to Namibia and the northern part of the South African Republic.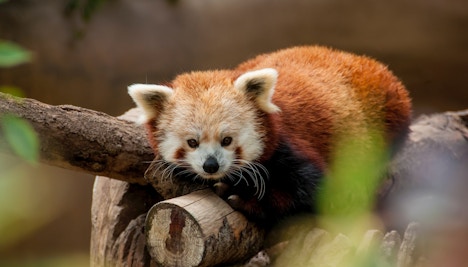 Red Panda
For the longest time the red panda was thought to be related to the panda, but experts believe that the Red Panda belongs to the ailuridae family. Spot this adorable creature as you stroll through Barcelona zoo.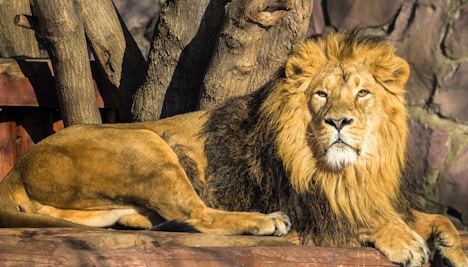 Lion
Spot the majestic lion at Barcelona zoo. This is a carnivorous mammal and is the only feline existing in the world that lives in groups and is sure to be a favorite among children.
Most Popular Reptiles and Amphibians at Barcelona Zoo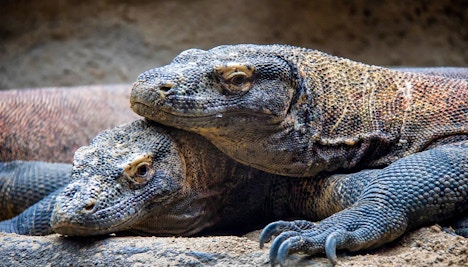 Komodo Dragon
This is the largest lizard in the world and is restricted to the small Indonesian islands of Rince, Flores, Komodo, Gili Motang, and Gili Dasami. It is the most powerful predator on the islands where it lives.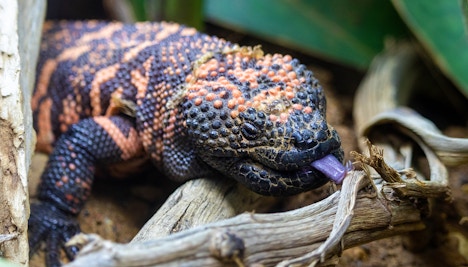 Gila Monster
This reptile is a lizard with venomous glands in the bottom jaw. They spend most of the year hidden in holes and come out in the summers seeking a partner.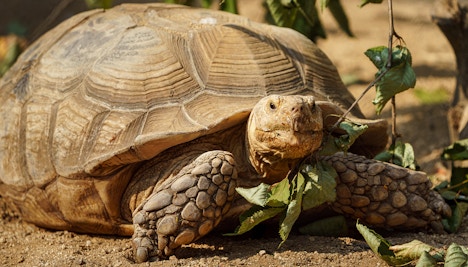 African Spurred Tortoise
It is a large land tortoise and is the largest continental species in existence. Its carapace is unique with the scutes on the edge in a vertical manner.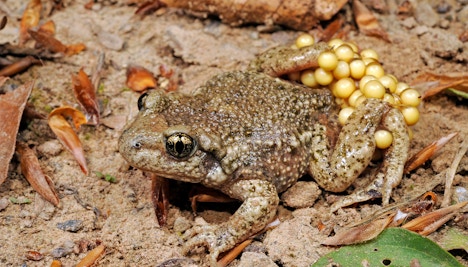 Mallorca Midwife Toad
This is a small-sized toad that lives in the mountain rivers of the Tramuntana mountain range.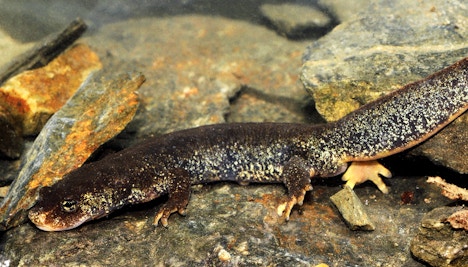 Montseny Brook Newt
This is an amphibian species that can be spotted in Catalan Massif and is the only vertebrate endemic to Catalonia.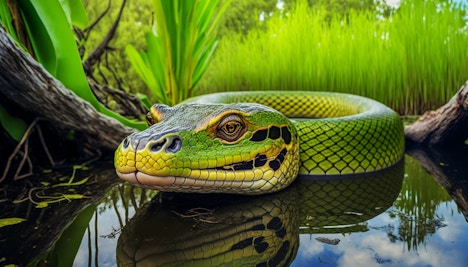 Green Anaconda
It is a serpent that belongs to the boa family, which may be the heaviest snake in the world. It is found in the basins of large tropical South American rivers, jungles, and floodable savannahs.
Most Popular Birds at Barcelona Zoo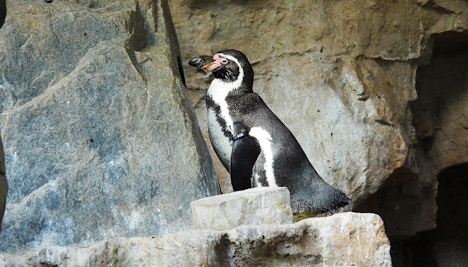 Humboldt Penguin
The Humboldt penguins live north on the coasts of Peru and Chile, in the regions of the Humboldt current.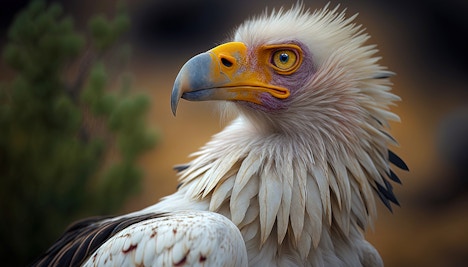 Egyptian Vulture
This is the smallest European vulture and is one of the few species of animals that uses a tool and breaks open ostrich eggs that are left in the savannas of Africa by dropping stones with its beak.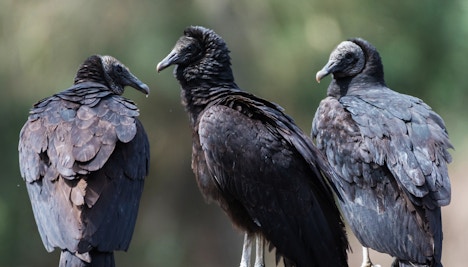 Black Vulture
It is the largest bird of prey that is found in Spain and unlike other species of vulture, they nest on the top of trees.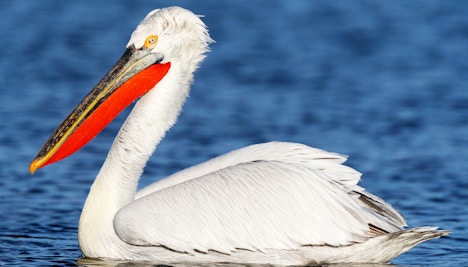 Dalmatian Pelican
These birds live in the coastal regions and are endangered species, especially in Europe, where their numbers have declined quite significantly in the 20th century.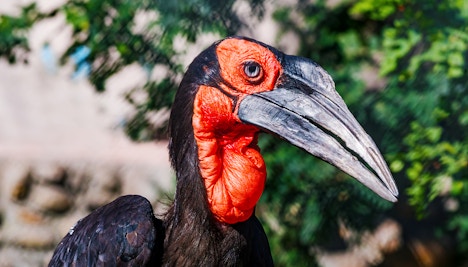 Southern Ground Hornbill
It is the largest of the hornbills and they live mainly on the ground and are omnivores. They eat seeds, and fruits and get hold of a variety of invertebrates.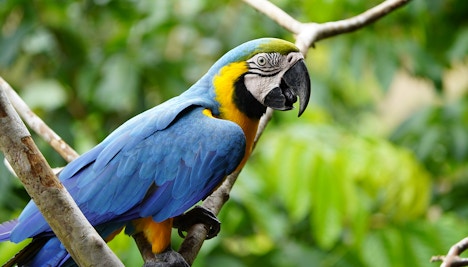 Blue-and-Yellow Macaw
These are a native of rainforests and marshlands of the east of Panama. Nowadays, they can be spotted in the remoter regions of its range of distribution.
Animal Shows at Barcelona Zoo
If you're visiting Barcelona zoo, you must check out these delightful animal shows. Each of these animal shows at Barcelona zoo perfectly blend entertainment and education.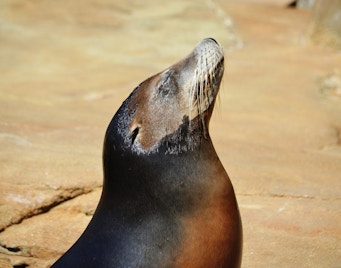 Knowing the Sea Lions
Discover a world filled with sea lions and see how they interact with one another and have their food.
Days:  Saturday and Sunday
Time: 11:30 AM - 12:00 AM
Where: In front of the glass viewpoints and the rocky zone of the sea lion's enclosure.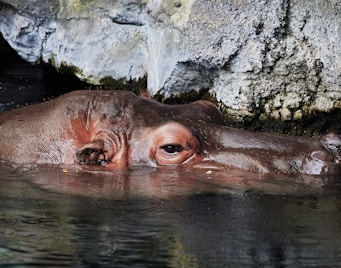 Encounters with Keepers - The Hippopotamuses
Get to know all about your curiosities pertaining to Hippopotamuses and much more in this entertaining show.
Time: 1:30 PM - 2:00 PM
Where: Hippopotamus enclosure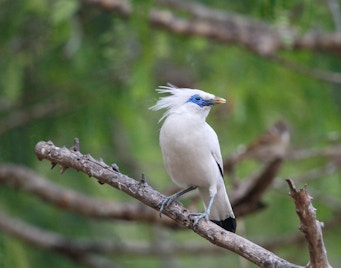 The Bird Who is Who
If you love birds then attend an educational session of bird watching that will give you an insight into their sizes, locations, and how to differentiate them from one another.
Days: Saturday and Sunday
Time: 3:30 PM – 4:00 PM, 4:00 PM to 4:30 PM
Where: Welcome classroom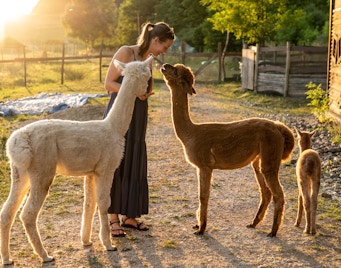 Animal Welfare
An educational session that will teach you what is done to ensure the zoo animals have the best welfare, with activities and games that stimulate their behaviour.
Time: 3:30 PM – 4:00 PM, 4:00 PM – 4:30 PM
Where: By the Education porch, before the Wellington Street entrance
Frequently Asked Questions about Barcelona Zoo Animals
What animals can you see at Barcelona Zoo?
You can observe a great number of birds, reptiles, amphibians, and mammals, including bats, bison, Komodo dragons, flamingos, capybaras, and a lot more.
What are the most popular animals in Barcelona Zoo?
You can see everything from Sumatran tigers, giant tortoises, Rothschild's giraffes, a Komodo dragon, dolphins, pandas, and more at the Barcelona Zoo.
Are there pandas in Barcelona Zoo?
You can spot the Red Panda at Barcelona zoo.
Is it worth going to Barcelona Zoo?
Yes, the Barcelona Zoo is a great place for a family day out and is worth the hype. It is an enclosed zoo in central Barcelona with a wide range of animals.
How long does it take to go around Barcelona Zoo?
We recommend you spend at least 2-3 hours seeing all the animals in the Barcelona Zoo.
Does Barcelona Zoo have elephants?
Yes, the Barcelona Zoo is home to a group of three African elephants.
Are there giraffes at Barcelona Zoo?
Yes, there are giraffes in Barcelona Zoo, and they belong to the Rothschild subspecies.
Does Barcelona Zoo have penguins?
Yes, Barcelona Zoo has the Humboldt penguins.
More Reads
Plan Your Visit to Barcelona Zoo