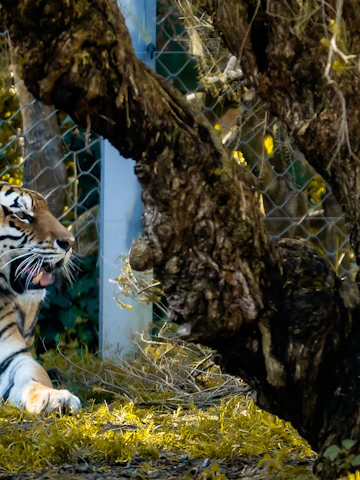 Lisbon Zoo is involved in the conservation of endangered species and their habitats.
Stroll through the park's continental routes to see incredible animals in their natural elements.
Take the African route to meet gorillas and chimpanzees, see pelicans feeding, and explore Madagascar to find lemurs.
In the Rainforest, catch sight of Sumatran Tigers snoozing in the dense vegetation, or watch lions, giraffes, and elephants in the dry African Savannah.
Admire the majestic flight of colorful birds or observe dolphins in action.
Back in Portugal, head over to the Children's Farm and learn all about domestic animals.
If you get hungry, you can eat in one of the onsite restaurants or bring your own lunch and picnic under the shade.
Children aged 3-12, as well as seniors aged 65 and av enjoy reduced ticket pricing (carry a valid photo ID).
These tickets can't be cancelled. However, you can use them any time until 15 October, 2022.
These Tickets are valid until 15 October, 2022.